Kaafila Project Presentation
Kaafila is a decentralized media and education project built with blockchain technology of Algorand and IPFS. We are starting with a new video sharing platform, through which we will offer a wide range of free courses, with tests, certifications, and internships to our Users worldwide. Kaafila will educate and enable career growth for Users in multiple industries, with top focus on software industry.
Kaafila will develop and operate a portfolio of useful (and interconnected) blockchain apps, such as: Metaverse for Virtual Learning & Virtual Working, Decentralized Video Sharing app for Independent Content Creators, NFT Marketplace, Universal Payment System, and a New Programming Language (CHIP) — a software/blockchain ecosystem that will be supported by a large user base.
Kaafila aims to provide useful content and learning resources to Users of different age groups, from school children to working professionals. The focus is on offering a wide range of learning resources either free or at very low cost, so that people across the world can learn and benefit irrespective of their current income level. The focus is also on creating a large network of people worldwide who are constantly learning to progress in their career and life.
Kaafila's motto is: "Knowledge for Lifetime", and the same is reflected in our token name "KFL". Over next 20+ years, Kaafila project will help millions of people in their education and career, through the courses, tests, certificates, internships, and scholarships/awards offered through our platform.
We are open to all kinds of useful content that can help in the learning and career growth of people in any industry/niche. We see a role for every professional with domain expertise and experiences that can be shared to help others. Not every video has to be a course, and you are welcome to post a series of useful/informative videos in the industry/niche of your experience and expertise. Partners will earn KFL tokens for their efforts.
Please refer Section 9 (Project Goals) of Kaafila whitepaper to learn more about our project goals for 2021 to 2025 (the first halving cycle of KFL tokens). We want to create a wide range of courses that we can offer free to people, along with certifications, and internships where possible.
Please see this pdf to learn more about Kaafila Project Roles for partners.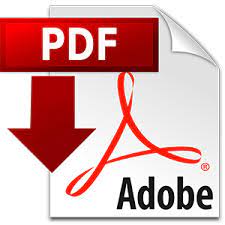 Please contact us if you are interested in becoming a Project Partner or Educator or Content Creator for Kaafila project. Thanks.